Retouch Artist Testimonials
"I've known Tom for many years and his work is always top-notch. He's a pleasure to work with even when I'm not….a true retouch artist. He's flexible, reliable and always comes through. He's not just a maestro of the pixel, he's a hard-working businessman who understands deadlines. expectations and client revisions. Oh, and he owns more classic rock albums than just about anyone I know. Always a plus."
Rustie Kaster, Senior Copywriter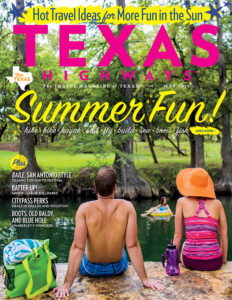 Butler Shine Stern & Partners
"Flawless, expert retouching and imaging, on time and on budget—Tom always goes the extra mile."
Jane Wu, Art Director,
Texas Highways magazine
"I appreciate the detail and quality Tom has maintained working on local, national and international accounts for many years with me.  His efficiency has reduced costs and always allowed us to meet our strict deadlines.  Tom understands project concepts and follows through to attain any goal.  I highly recommend using him for any project or retouching need!"
Sara Momberg, Production Manager
CC West Printing
"Having worked with Tom for nearly twenty years I highly recommend him as a Retouch Artist. His attention to detail, ability to work under tight timelines, and expertise in color management ensured that our clients always received the best product we could offer."
Sam Sims, Customer Account Manager (Sales Representative, Customer Advocate),
Capital Spectrum, Inc.
"One word comes up when I think of Tom's capabilities and my experience in working with him. INVALUABLE Tom exemplifies the artistry of proper retouching and is a true professional in every sense of the word."
Thomas Lengel, Account Executive,
One Touch Point Southwest, (Dba) Ginny's
"At CSI, Tom was instrumental in the implementation of all our leading edge technologies. He can be relied on to perform above normal expectations at all times. His attention to detail, creative sense and all of the skills required in his field are second to none.
Should I ever need the services Tom provides, he would be the first person on a list of many excellent resources at my disposal."
Tony McKernan, Former Director of Digital Imaging Services at Capital Spectrum, Inc., Current Sales Executive at
CSI, Inc.
I don't know anyone else that has more experience, more skills, or has logged more hours in color theory, color correction and Photoshop retouching. Tom's retouching doesn't look like retouching and that is key to any successful Photoshop project. Tom recently did some work for me and he was professional, punctual and asked all the right questions. Whether you need natural retouching or are trying to achieve a special effect, Tom is the guy. Tom Spillane is a skilled professional and I highly recommend him.
Sue Rostvold, Owner, consultant, coach